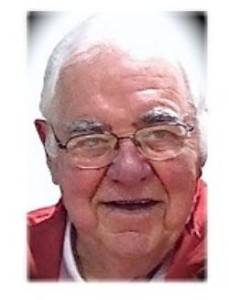 Lt. Colonel Jay E. Baker
Jay attended BBP whenever he could.  He was very popular with the guys and a favorite of any who met him.  This page is meant to be a tribute to him and his service to our country. Also, it may serve as an inspiration to others.
Ret. Lt. Col. Jay E Baker died December 27, 2014 at Rockwall, TX at the age of 84. Jay's memorial will be held at Roller Funeral Home on Saturday, Jan 10, 2015 at 10:00 a.m. with Reverend Kenneth Taglauer officiating. Burial will follow at the Mountain Home Cemetery. Visitation with family will be Friday, January 9 from 6 to 8 p.m.
Jay was born July 14, 1930 in Cotter, Arkansas, to Hugh and Irma Matthews Baker. He graduated from Mountain Home High School in 1948 where he was a member of the first football team after World War II. Jay attended Arkansas Tech University for 2 years. He graduated from the University of South Dakota with a degree in zoology. He was a member of Sigma Alpha Epsilon Fraternity. From the age of 12, Jay worked construction on dams during the summer and was the youngest person to work on Lake Norfork Dam. Jay joined the Aviation Cadet Program in January of 1953 and received his commission and wings on March 14, 1954. Jay flew the F86, F84, F100 and flew 146 combat missions over North Vietnam and Laos in the F105. He married Kitty Lauritzen in Vermillion, South Dakota on June 5, 1955. After spending 20 years in the air force, stationed in Louisiana, Italy, North Carolina, England, Germany, Thailand, Kansas, Virginia and Arkansas, Jay and his family returned to Mountain Home where he raised cattle and Missouri Fox Trotters. Jay was past president of the Baxter County Fair Board, past president of the Mountain Home Cemetery Board, past member of Kiwanis International, Soil Conversation Board, Agricultural Stabilization Conservation Service, Baxter Airport Commission, FFA Advisor, Trustee for Redeemer Lutheran Church, American Legion and a 60 year member of the Mountain Home Masonic Lodge. Jay had a deep and lasting love for Mountain Home and the Baxter County area. In August, 2014, due to Jay's declining health he and Kitty moved to Rockwall, Texas to be near their children and grandchildren.
A loving husband and father, Jay is survived by his wife, Kitty, one daughter, Belinda Lee Stephens and husband Doug of Rockwall, TX, two sons, Jay E Baker II of Dallas, TX, William Clay Baker and wife Nan of Heath, TX, 5 granddaughters, Chelsea Stephens, Brianna Baker, Aubrey Baker, Ainsley Baker, and Kaj Baker, one grandson Ayden Clay Baker and one great granddaughter, Cassidy Lee Stephens, all of Texas, two nephews, one niece and many cousins.
Jay was preceded in death by a daughter, Boletta Ann Baker, his parents, and his sister, Jerry Lee Baker Kane.
I'll Fly Away – Sung by Betsy Johnson (the real Betsy Boo). The music should automatically play when any of the following pages are opened. However, Apple disables the autoplay feature….you must click on the play/pause button found in the upper part of the screen.