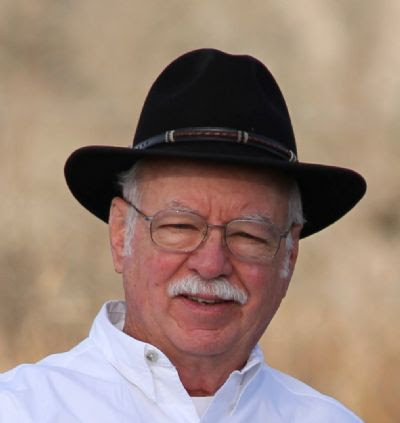 Gerald Garrison, 80, of Yellville, Arkansas passed away on February 22, 2023. He was born on February 28, 1942, to Eskelle and Eddie Garrison at Randolph Air Force Base near San Antonio, Texas. Gerald was married to his high school sweetheart, Dwan Bell Garrison for 43 years. He was active in the community and his church, Bull Shoals United Methodist Church. Those who knew him always appreciated his kindness and sense of humor.
A true patriot, Gerald served our country in the Army Reserves for over 30 years. He had a long career as a purchasing manager in the oil and gas industry in Houston before retiring in 2003 and moving to Thunder Ridge Ranch in Yellville. He was passionate about his family, flying, conserving nature and selflessly helping just about anyone who asked. After retiring from his personal aircraft, Gerald continued to enjoy regular fly-over and fly-in visitors. His love of nature led him to work with the Arkansas Game and Fish Commission, restoring wildlife habitats on his property, and led to his becoming a founding member of the North Central Arkansas Prescribed Burn Association. Gerald also enjoyed woodworking and was an active member of the Ozark Woodturners Association.
Gerald is survived by his wife; two sons, William and Erik Garrison; three daughters, Shanon Carker, Aubrey Wheeler, and Leslie Howard; seven grandchildren; his brother, Kenny Garrison and his sister, Judy Spahn. He is preceded in death by his parents.
A celebration of life will be held at Bull Shoals United Methodist Church on Wednesday, March 1, 2023, at 11:00 am.
In lieu of flowers, the family welcomes donations in Gerald's name to Hospice of the Ozarks, 811 Burnett Drive, Mountain Home, AR 72653; hospiceoftheozarks.org.